Tottenham Hotspur FC - Stadium Information
Ground Name:
White Hart Lane
Capacity:
36,310 (all seated)
Address:
Bill Nicholson Way, 748 High Rd, Tottenham, London, N17 0AP
Main Tel No.:
0844 499 5000
Team Nickname:
Spurs
Year Ground Opened:
1900
Site:
www.tottenhamhotspur.com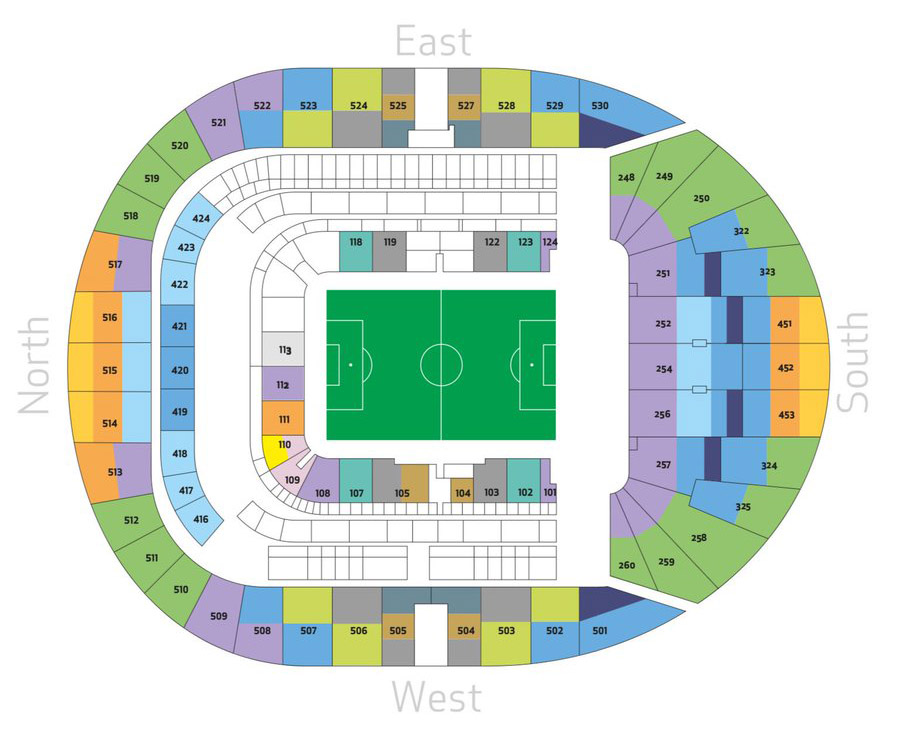 Stadium Info
White Hart Lane has a capacity of 36,310. All four stands are the same height and with all corners enclosed it helps to keep the generated atmosphere inside. The only stand that has obscured views is the East. It has 2 large supporting pillars although you have to be very unlucky for these to be anything more than a very slight distraction. The jumbotron screens at each end of the stadium built into the roofs above to goals are very impressive and unlike any other ground of this age. The lower tiers of the North, South and East stands are all of a decent size stretching back approximately 25 rows where as the West stand lower is only 13 rows deep.
The games to see
Rivals - Arsenal, Chelsea